In the busy and fast-paced world we live in, it's often challenging to find quality time to connect with our children. Between work, school, extracurricular activities, and other commitments, our days can feel like a whirlwind. However, there is a precious window of opportunity that often goes unnoticed—the nine minutes in your child's day. In this blog post, we'll explore why these nine minutes matter and how you can make every moment count to strengthen your bond with your child.
Morning Routine (3 minutes):
The first three minutes of your child's day can set the tone for the entire day ahead. Instead of rushing through the morning routine, consider waking up a few minutes earlier to engage with your child. Whether it's enjoying breakfast together, discussing their plans for the day, or simply sharing a warm hug, these minutes can establish a positive and loving atmosphere.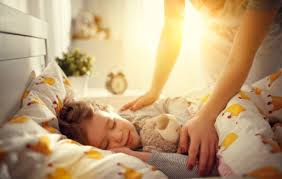 School Pick-Up (3 minutes):
When you pick up your child from school, make it a priority to give them your undivided attention. Put away your distractions, such as your phone or work-related thoughts, and focus solely on them. Ask about their day, listen attentively to their stories, and provide the support and encouragement they need. These three minutes of connection can strengthen your parent-child relationship and make your child feel valued.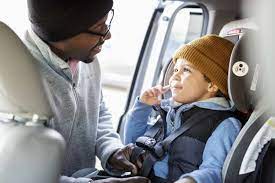 Bedtime Routine (3 minutes):
The final three minutes of your child's day hold immense significance. The bedtime routine offers a chance to unwind, reflect, and foster a sense of security. Use this time to read a story, engage in a calming activity, or simply have a heart-to-heart conversation. By creating a soothing and loving atmosphere before sleep, you can help your child feel safe, cherished, and ready to drift off into peaceful slumber.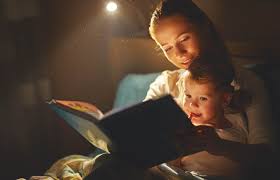 Tips for Making Every Moment Count:
a. Be present: Put aside distractions and give your child your full attention during these nine minutes. Show genuine interest and active listening, making them feel valued and heard.
b. Quality over quantity: While nine minutes may seem short, remember that it's the quality of the interaction that matters most. Make those minutes count by engaging in meaningful conversations and activities.
c. Customize to their needs: Every child is unique, so tailor these minutes to suit their interests and preferences. Some children may enjoy sharing highlights of their day, while others may prefer engaging in creative play or cuddling.
d. Be consistent: Establish a routine around these nine minutes, making them a regular part of your child's day. Consistency builds trust and creates a sense of predictability, making your child feel secure and loved.
In the hustle and bustle of daily life, it's easy to overlook the importance of small moments. However, the nine minutes in your child's day can be transformative for both you and your child. By intentionally investing your time, attention, and love during these minutes, you can strengthen your parent-child bond, build trust, and create lasting memories. Remember, it's not about the quantity of time spent, but the quality of connection that truly matters. So, let's make every moment count and nurture our relationships with our children.