The kids all had turns wrapping their family secret Santa presents. It was so cute to watch each one attempt this. As it is meant to be a gift from each individual person, I let them wrap their present and take pride in what they have chosen for that person.
Samantha loves wrapping presents so she would have happily done them all. Isaac disliked it so much that it took him 30 minutes to even start the process, after telling me he had no idea how to do it and wrapping presents is too hard. However, his completed job was great.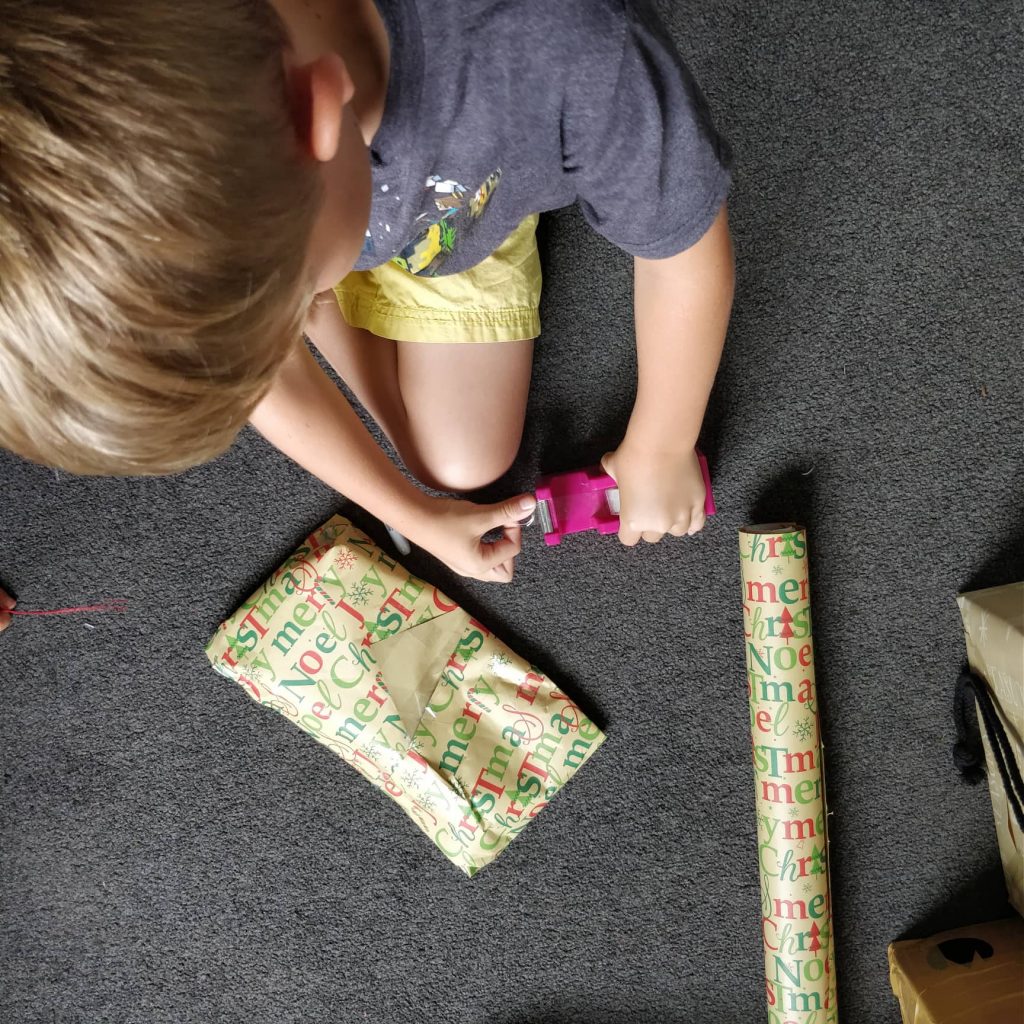 Xavier also loves wrapping presents so he was straight into it and asked if he could do more.